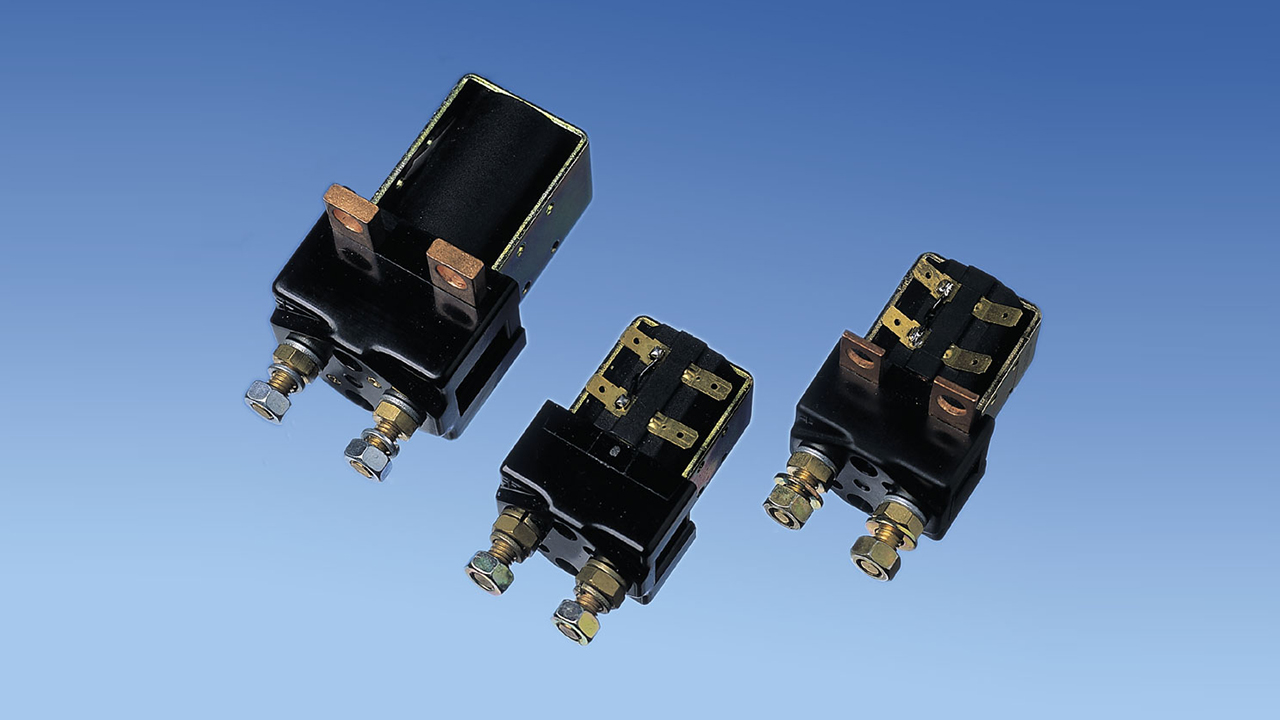 We can offer a range form 80A.
The standard range can be adapted to suit a wide variety of applications, designed to give a combination of low power requirements and fast switching operation.
We also provide a large number of terminal blocks and auxilliary contacts.
Magnetic blowout coils are available for high contact voltages.